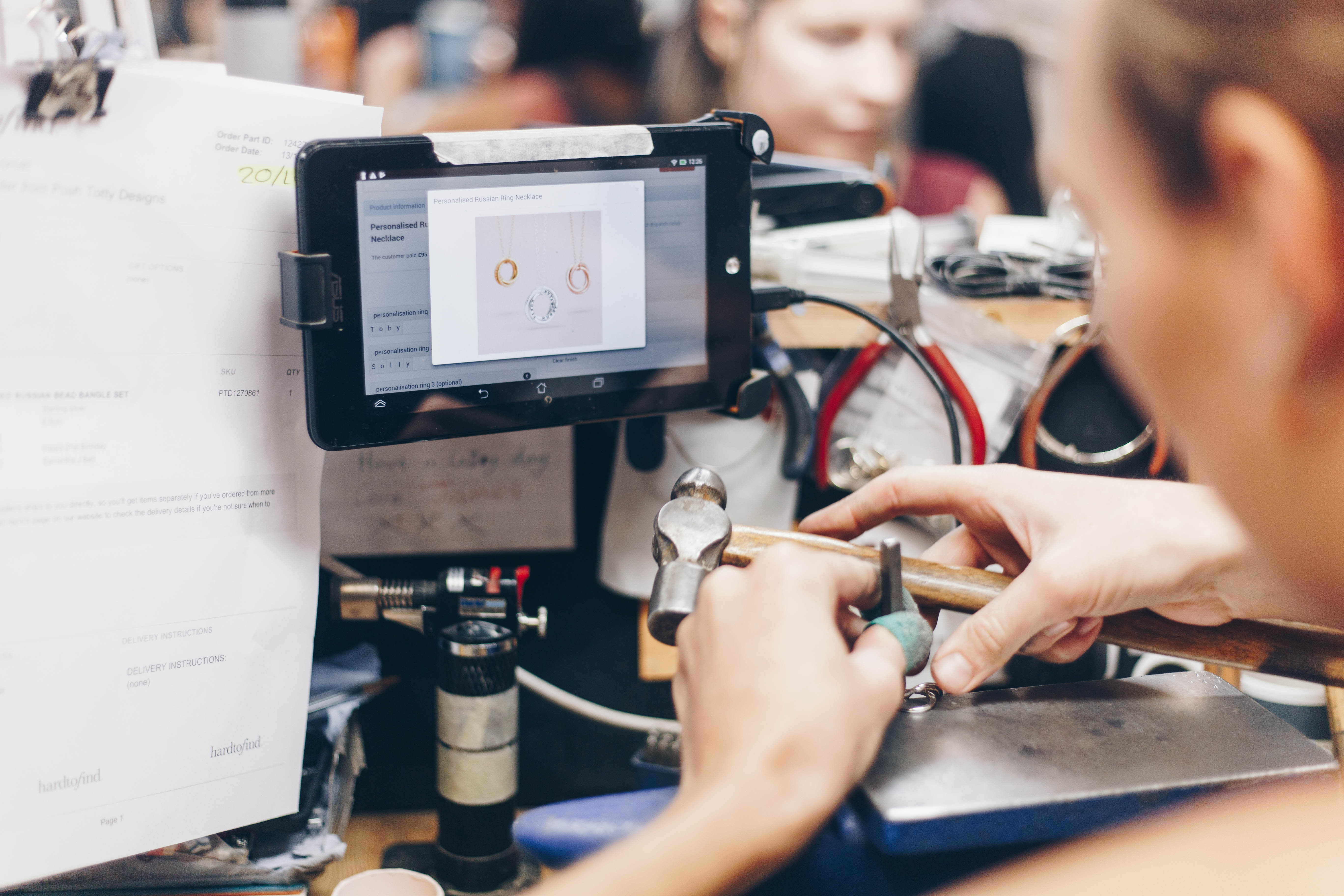 by
Thomas Lavis
No Comments
Posh Totty Designs are a well known hand made jewellery brand with three shops and a large online presence. They sell to customers all over the world. We spoke to Operations Manager James Ginzler about the history of the brand, and how they use Fastnet Cloud Hosting & Data Centre, Broadband and VoIP within their business.
Give us a brief biog. You really seem to be on the up!
Posh Totty Designs all started from a kitchen table in 2004. Alice Rivers Cripps would design and make beautiful pieces of personalised jewellery at her Brighton home, selling them to a growing local customer base. Two years later, in 2006, she was able to set up her first Posh Totty Designs boutique in a small premises off a little North Laine alleyway, and simultaneously launched a website so people anywhere could buy her products.
At 13 years old, Posh Totty Designs now has three shops - two in Brighton and one in Islington, London. A work force of over 50 employees make up one of the largest jewellery making workshops on the south coast, that sells to customers all over the world via poshtottydesigns.com, and other portals such as Not On The High Street, Etsy and Moonpig.
How important is reliable connectivity (internet and phones) to a growing brand / business like Posh Totty?
Our business is hugely reliant on Fastnet Cloud Hosting & Data Centre. All shop and website orders arrive digitally and are then automatically imported into our production app, all of which are cloud based - so our business is hugely reliant on Fastnet's infrastructure and the reliability of their connections to the cloud. The business grinds to a halt if it fails. Even the tills in the shops are cloud based, so we wouldn't even be able to take payments. It's a scary scenario that we absolutely need to avoid.
It took us some time to explore potential partners, but it was Fastnet who were able to provide us with a reliable solution.
We are based at New England House in Brighton, where the Brighton Digital Exchange (BDX) was established in 2016. Every office in New England House has a dedicated fibre optic connection to the BDX where various service providers are located. We chose Fastnet (one of the founder members of the BDX) to connect us to the Internet with their Ultimate superfast connection. The BDX is connected directly into the Fastnet network where our data is stored, which is then backed up again off site in two separate data centres. In addition to this, we have a completely separate ADSL line which will automatically kick in if the fibre goes down. We feel totally secure.
Fastnet supply a managed VPN service, so that all of our stores can communicate securely between themselves and back to head office. To ensure that our customers can contact us by telephone, we're using a Fastnet cloud-based VoIP system, which gives us flexibility to increase capacity as needed. Most recently we had problems with old cables at our Islington store. Fastnet contacted us to say that fibre was now available and arranged for the switch to take place as smoothly as possible.
We do over 50% of our revenue during the Christmas period, so it is vital we are guaranteed that a full service is as close to certain as it can be. So far we have never lost any connectivity (touch wood!).
Would you recommend our products / services to other similar businesses?
We have recommended Fastnet's services and products to other businesses in the past, and will do again. Apart from the quality of service, their support team are on hand to deal with any issues. We have, at some point, used most of the big suppliers for our broadband and I would say Fastnet have proved to be the best.