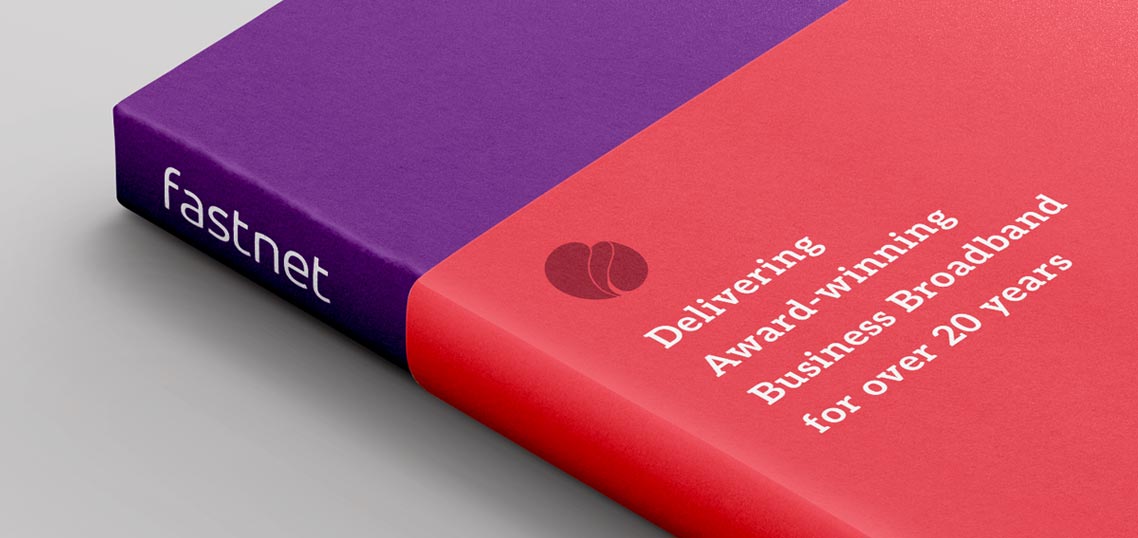 To understand Fastnet, you have to go back to our beginnings. In the mid-Nineties, getting online was painfully slow, highly unpredictable and more than a little noisy.
Wireless broadband on tap? It didn't exist. This was a time when quick and reliable internet was a distant dream.
It was also the early days of something incredible; a digital revolution that would transform the way we all live. And among the first people to embrace it were businesses.
That's where it all started for us. Born in Brighton in 1995, and focused on businesses from day one, we and our customers have come a long way in the last two decades.
It's hard to believe today, but our first 100 clients shared just 128 Kbps of bandwidth. These were the days of dial-up modems, and store cupboards doubling up as server rooms. How things have changed…
Today Fastnet is one of the UK's most successful business ISPs – and our home city has become one of the country's fastest-growing digital hubs. But while the web has transformed beyond recognition since we started, our focus hasn't changed: we still help businesses get connected, stay safe, and grow online.
Moving on up
Our first big leap came in 2000. When Broadband arrived in the UK, it came with the promise of lightning speed and low cost. While the technology took a while to live up to its hype, the market quickly became crowded – it certainly wasn't the easiest time to be an independent ISP, and we're proud of weathering many storms.
Around this time, we also started exploring new technologies – recognising that businesses increasingly needed more advanced levels of hosting, security and data storage. This was when we really began investing in our equipment and innovation.
In those days, hosting was still a young industry. (One piece of equipment was so expensive that a client asked us to chain it the floor.) But by 2005, we were ready to take a leap forward: by building and housing a bespoke data centre for our customers.
How do you make a data centre? Inspired by London's pioneering Telehouse, and advised by experts around the globe, our engineers created a design blueprint and then built the facility, which immediately started powering businesses across the South East.
As we have grown over the years, so have our customers – requiring increasingly reliable, fast and sophisticated connectivity and internet services. And we've been there every step of the way.
Today, we're proud to count international brands, local businesses, charities and local councils among our clients. From high street shops and digital agencies to local authorities and shopping centres, we support organisations of all shapes and sizes.
Here in Brighton, we also help keep some of the city's most iconic landmarks connected and secure online; as well as powering Brighton Pier, we provide internet services to the much-loved Duke of York's cinema (the UK's longest-running cinema), many of the city's pubs and clubs, and the historic Brighton Dome, among others.
Why have some of our clients stayed with Fastnet for nearly two decades? One reason is that, like many of them, we're still owner-managed – and always want to do business the right way.
We believe that we succeed when our customers don't have to think about their internet services – they just work. And when a client does need to speak to us, it should be like talking to a colleague.
That's why every Fastnet customer has a named account manager, who's based right here in Brighton. There's no outsourced call centre, no switching between advisors, and no having to explain yourself multiple times.
Importantly, our clients also trust us not to over-sell to them. We don't believe in unexpected add-ons or hidden costs or bamboozling people with technical jargon. They get only what they need. And when they grow, we can help them to upgrade their services, seamlessly.
As our customers upgrade their services and evolve their businesses ¬– so do we. And this year sees another exciting step in the Fastnet story – a complete rebrand and a shiny new website – keeping our digital identity in tune with the state-of-the-art technology and connectivity that we provide our customers.
20 years of Fastnet from Fastnet on Vimeo.